New Cross Leather Wrap Charm Bracelet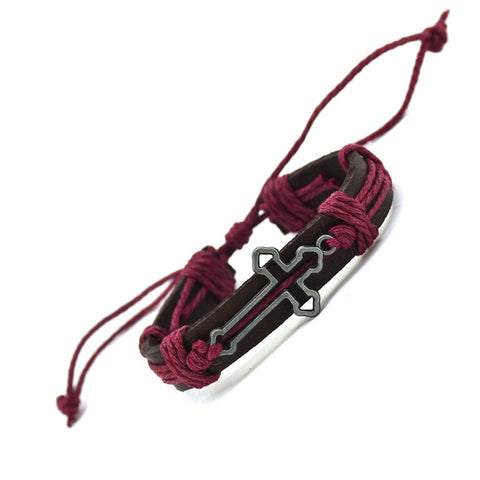 We Rock our Jesus Bracelets Loud and Proud.  One of our TOP Sellers!  There is no better way to share this message than with these awesome bracelets?  I can't tell you how many awesome conversations we have gotten into with people who want to talk about Christ simply by wearing a bracelet, it's incredible.
Adjustable 
one size fits all
 strap. For Men and Women
 Limited Time SALE! 
Retails for 19.99
on
SALE for 12.95 
LIMIT 5 PER CUSTOMER!
Please allow 3-4 weeks for delivery
Please Note:  We donate a portion of our net proceeds to Christian Charities.  We believe in taking action to being the hands and feet of Jesus.  We want to thank you ahead of time for your purchase and also for giving.
---
More from this collection