Bracelets
New Stainless Steel & Braided Leather Cross Bracelet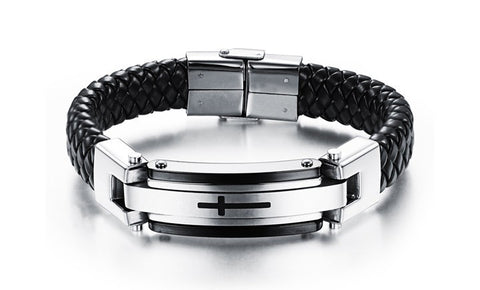 Braided Leather & Stainless Steel Cross Bracelet 
This bracelet is a great design, and reminder of the cross.
Keep our eyes on Christ our King, and give a reason for our Hope.
Great fit 
Quality leather product
Comfortable fit
Two Color Choices to Choose From
Retails for $39.99 on SALE today for $29.99
Nice hand crafted design.  Great with any wardrobe.
Please allow 3-4 weeks for delivery
Get yours TODAY click add to cart Limit: 3
Please Note:  We donate a portion of our net proceeds to Christian Charities.  We believe in taking action to being the hands and feet of Jesus.  We want to thank you ahead of time for your purchase and also for giving.
---
More from this collection