Jeremiah 23:29 Hammer Bracelet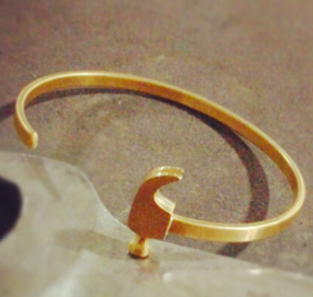 Jeremiah 23:29 

"Is not My word like fire?" declares the LORD, "and like a hammer which shatters a rock? 
Great Bracelet 
4 color options 
Silver, Black, Gun Metal, Gold
Comfortable fit 170mm-185mm
Hand crafted design.  Great style
Retails for 32.99

on

SALE Today for $19.95
Please allow 3-4 weeks for delivery
Get yours TODAY click add to cart
Please Note:  20% of net proceeds go to Christian Charities.  We believe in taking action to being the hands and feet of Jesus.  We want to thank you ahead of time for your purchase and also for giving.
HAVE FAITH IN

HIM

!   GOD BLESS!
---
More from this collection