Covered by His feathers Psalm 91:4 bead Bracelet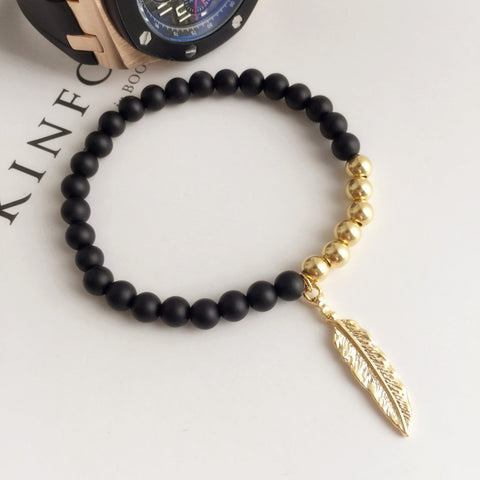 Covered by His feathers, what a wonderful simple reminder that God watches over us. *Great to pair next to a watch
To head over to our watch selections click here to go see our watches.
Psalm 91:4
Our hopes are that you would wear this and as someone notices, it would bring about conversations to talk about the sacrifice Christ made for them at the cross.
Fun Fashion with 22cm band

Gold plated and black beads

A great reminder to put on daily, that He is our refuge.
 Retails for 45.99 - Get Yours Today on Special Promo Pricing 25.95
Note: Delivery takes 2-4 weeks
Click Add to cart and get your today before the SALE ends!
---
More from this collection