Vintage Turquoise Cross Earrings Offer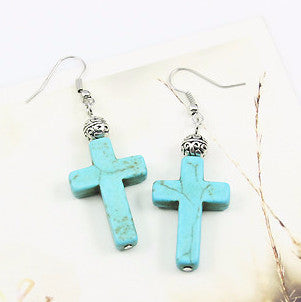 We love these "Turquoise Cross" earrings and hope you do too!
Beautiful Color & Style
4cm length
Zinc Alloy 
Imitation Turquoise
A great conversation piece
Retails for $24.99  - Get Yours Today a FREE! Just pay Shipping 
Please allow 3-4 weeks for delivery
Click Add to cart and get yours today before the SALE ends!
Please Note: We donate a portion of our proceeds to Christian Charities.  We believe in taking action to being the hands and feet of Jesus.  We want to thank you ahead of time for your purchase and also for giving.