"Spirit Lead Me" to Trust - Lyric Necklace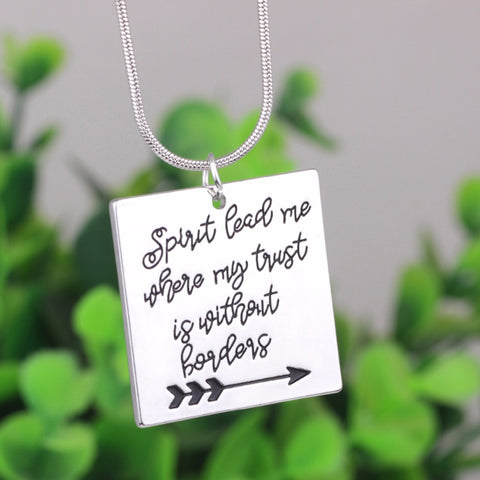 SPECIAL PROMO! 50% OFF
"Spirit Lead Me" Lyric Necklace
We love worship music and it is a great reminder of a deep faith.
May your walk with the Holy Spirit be  "where Trust is without borders" Let HIM lead.
Stunning smooth chain!
45cm long 
Zinc Alloy (silver color)
Comfortable fit
Retails for $29.99 on SALE today for $14.95
Please Note: We donate a portion of our proceeds to Christian Charities.  We believe in taking action to being the hands and feet of Jesus.  We want to thank you ahead of time for your purchase and also for giving.
Beautiful hand crafted design.  Great with any wardrobe.  Each item will vary slightly in stamping procedure
Please allow 3-4 weeks for delivery
---
More from this collection