Psalm 18:33 Deer Geometric Multi Color/Size Pillow Covers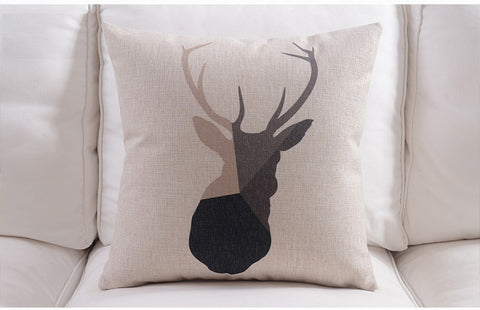 Psalm 18:33 "Deer Geometric 
Pillow Covers"
 Multi Color & Size Covers for Church decor 
Psalm 18:33 

He makes my feet like the feet of a deer;
he causes me to stand on the heights.
For Church, Cafe/Coffee Shop, Youthrooms, or Office 
Beautifully Crafted Pillow Covers
Great designs for churches looking for inspirational spaces
Quality material
Goes Great with the Psalms 18:33 Print
Retails from $22.99 to $25.99 on SALE today from $18.95 to 21.95
Please allow 3-4 weeks for delivery
Get yours TODAY click add to cart
Please Note:
We donate a portion of our net proceeds to Christian Charities.  We believe in taking action to being the hands and feet of Jesus.  We want to thank you ahead of time for your purchase and also for giving

.
---
More from this collection