Covered by His Feathers Pendant Necklace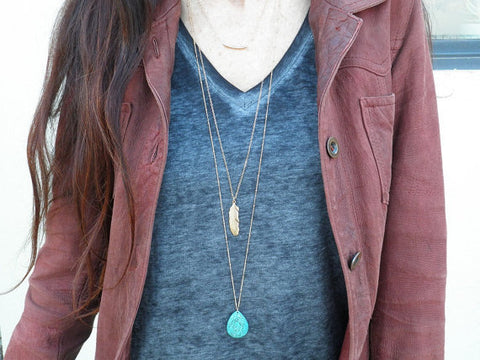 SPECIAL PROMO! 50% OFF 
"Covered by His feathers" Pendant Necklace
God is our Refuge, and we take shelter in His wing.
May this remind you to Trust God.  He has covered you. Psalm 91:4
Beautiful design

Silver or Gold Options

A necklace to put on as a reminder, that He is our refuge.

One necklace, all three pictured parts included
Retails for $36.99 on SALE today for $17.95 
Beautiful hand crafted design.  Great with any wardrobe.
Note: Delivery takes 2-4 weeks
Get yours TODAY click add to cart Limit: 3 per order
Please Note:  We donate a portion of our proceeds to Christian Charities.  We believe in taking action to being the hands and feet of Jesus.  We want to thank you ahead of time for your purchase and also for giving.
---
More from this collection