All Creation Sings Hoodie for Men & Women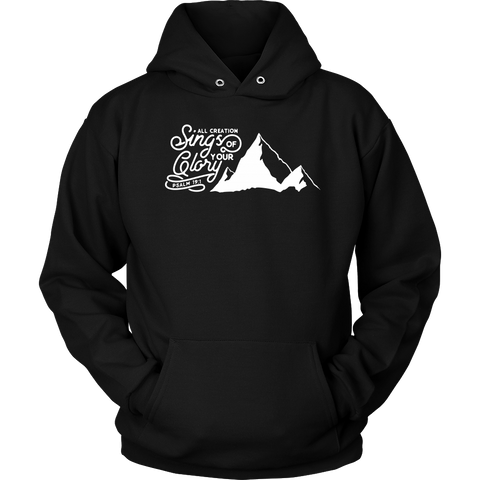 All Creation Sings Hoodie for Men & Women 
Psalm 19:1  The heavens declare the glory of God; the skies proclaim the work of his hands.
Our new "All Creation Sings" Hoodies are perfect for the coming of winter.
A hoodie with excellent durability and comfort that is hard to beat.
Preshrunk 100% combed and ring-spun cotton
Soft Durable Material
Perfect for cold winters
SPECIAL PROMO!
Retails for $47.99 on SALE today for $37.95 
Note: These are Custom Hoodies and they take 7-14 days to ship 
Get yours TODAY click add to cart
HAVE FAITH IN HIM!   GOD BLESS!
Please Note: We donate a portion of net proceeds to Christian Charities..  We believe in taking action to being the hands and feet of Jesus.  We want to thank you ahead of time for your purchase and also for giving.
---
More from this collection